Get Ready Trendy Teacher Halloween T-Shirts for 2023 Halloween
Sep 27,2023 | Teachersgram
As the leaves change color and the air becomes crisp, it can only mean one thing: Halloween is just around the corner! Teachers, who are known for their creativity and enthusiasm, are embracing this festive season with open arms. A fun way to show your Halloween spirit and connect with your students is by donning teacher Halloween t shirts. Here we'll explore the joy of celebrating Halloween as an educator, the variety of teacher Halloween t shirts available, and some creative ways to incorporate them into your classroom activities.
Gone are the days when Halloween attire was limited to elaborate costumes. Modern educators are blending style and Halloween spirit with trendy teacher Halloween T-shirts. These shirts come in a wide range of designs, colors, and themes, allowing teachers to express their personality and creativity while maintaining a professional look.
Here are some popular styles and themes for teacher Halloween T-shirts that are making waves in 2023:
Punny Phrases: T-shirts featuring clever and punny phrases related to teaching and Halloween are a hit among educators. These shirts combine humor with style, making them a favorite choice.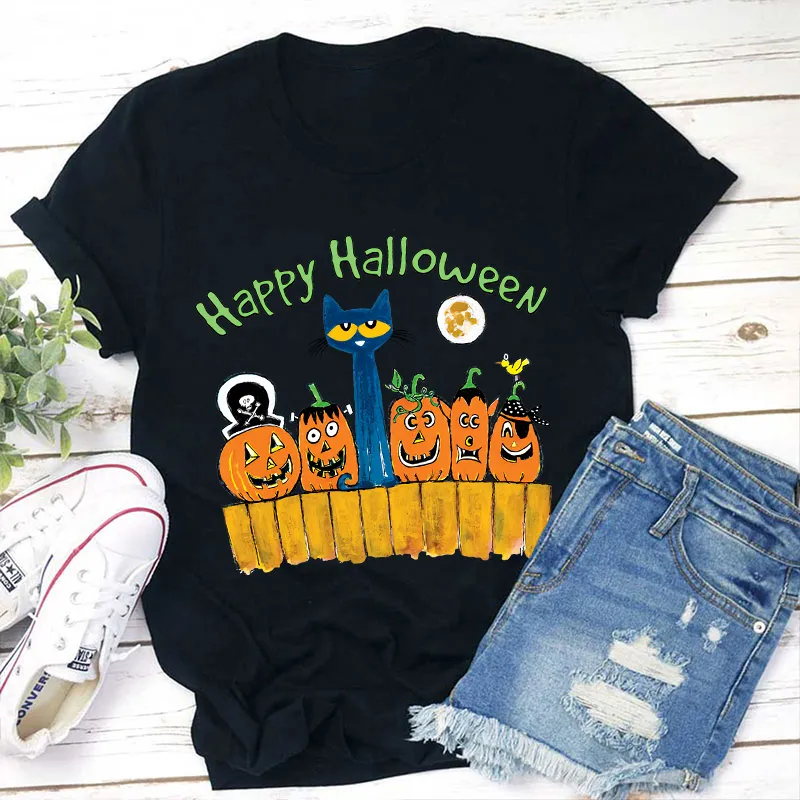 Iconic Halloween Characters: Classic Halloween icons like witches, ghosts, and jack-o'-lanterns are always in demand. Teachers can opt for trendy designs that offer a modern twist on these timeless symbols.
Subject Integration: Math, science, and language arts teachers are incorporating their subject matter into Halloween-themed designs. Math teachers may wear shirts adorned with equations involving bats, while science educators might choose shirts with spooky laboratory scenes.
Vintage Vibes: Vintage-inspired Halloween T-shirts with a retro look and feel are gaining popularity. These shirts often feature graphics reminiscent of old Halloween decorations and posters.
Beyond the fun and creativity, teacher Halloween shirts can promote a sense of positivity and connection in your classroom. When students see their teacher participating in Halloween festivities, it can create a sense of belonging and help build stronger teacher-student relationships.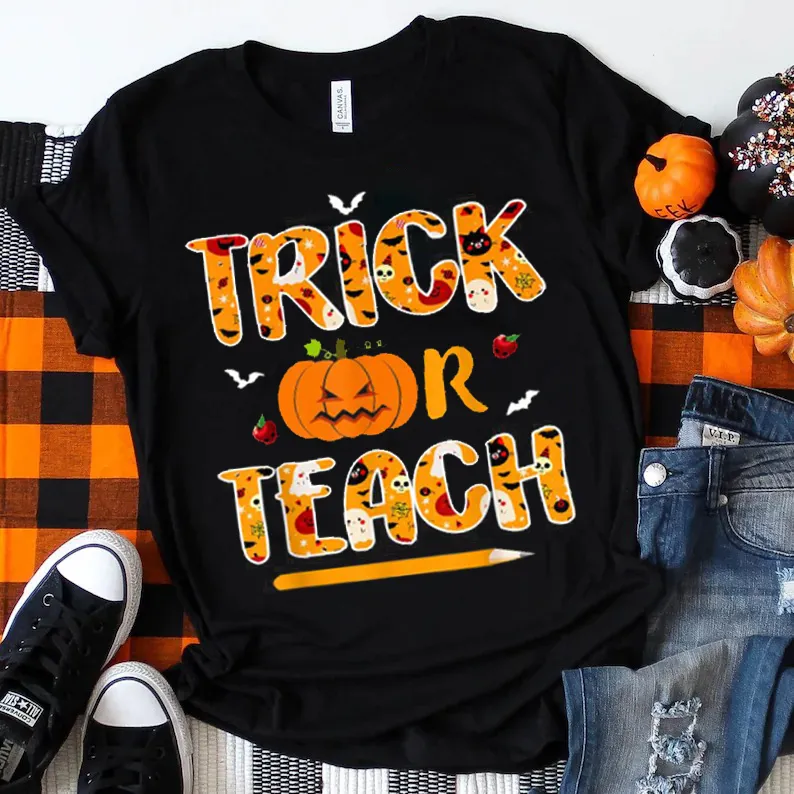 In conclusion, trendy teacher Halloween T-shirts are a fashionable and creative way to embrace the Halloween spirit in the classroom. Whether you opt for punny phrases, classic icons, or customized designs, these T-shirts allow educators to express their personality and connect with students during this spooky season. By incorporating Halloween-themed activities into your lessons and engaging students in fun and creative ways, you can make the most of your stylish Halloween attire. So, get ready to showcase your Halloween spirit with trendy teacher Halloween T-shirts and make this holiday.
Comment